Ryusuitei Hanabi: A Vibrant English Rakugo Performer Delights Tokyo Audience
Unforgettable afternoon of Laughter: Ryusuitei Hanabi's First Solo Rakugo Performance in Tokyo
On June 25, 2023, the eagerly awaited first solo performance of Ryusuitei Hanabi, an English Rakugo performer, occurred at rojicoya in Kitasenju, Tokyo. The anticipation surrounding the event was palpable as enthusiastic fans filled every seat. Tickets had been sold out in advance, reflecting the growing popularity of Hanabi's unique entertainment brand.
Rakugo, a traditional Japanese comedic storytelling art form typically performed in Japanese, was about to experience a bilingual twist. With a predominantly Japanese audience in attendance, Hanabi took the opportunity to blend Japanese and English, ensuring that everyone could appreciate and enjoy the performance.
The event, organized by rojicoya, had been meticulously planned to create a memorable experience. The venue was bathed in the warm glow of a sunny summer day, further enhancing the excitement. As the audience settled into their seats, a diverse crowd emerged. Young people formed the majority, but families and even foreigners were also present, a testament to the universal appeal of Rakugo.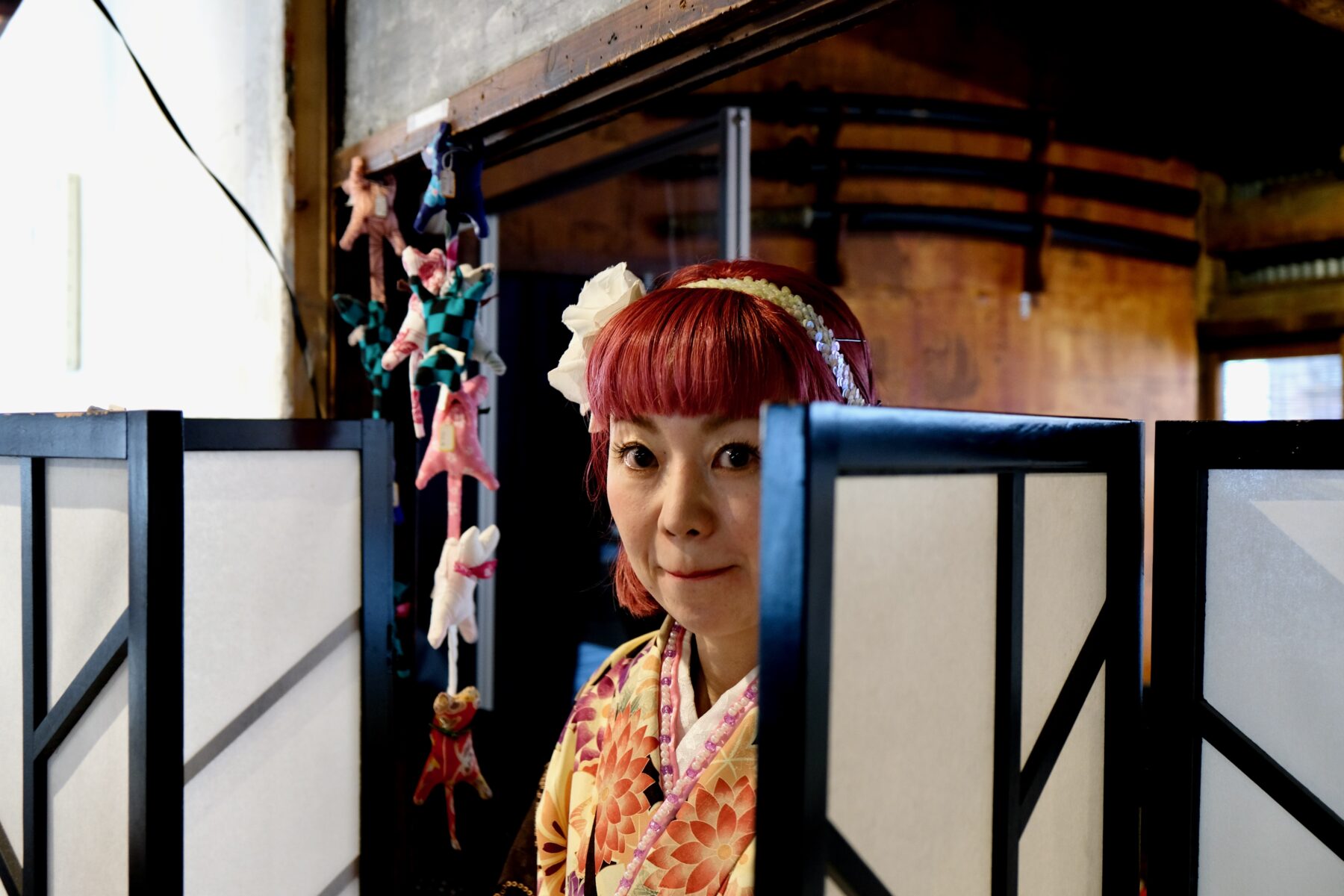 A Mesmerizing Display of Talent: Hanabi's Commanding Stage Presence
The stage was set for Hanabi to weave her storytelling magic. She immediately won over the audience with infectious energy and a captivating stage presence. Her vibrant persona brought an undeniable radiance to the venue, instantly lifting the spirits of those in attendance. Smiles spread across the faces of the onlookers, eagerly anticipating the laughter and entertainment to come.
Rakugo, a form of solo storytelling, relies heavily on the performer's ability to embody various characters through facial expressions, gestures, and vocal nuances. Hanabi excelled in this regard, effortlessly transitioning from one character to another, captivating the audience with her versatility. Despite the confines of a small stage, measuring only one square meter, the size of Zabuton, Hanabi managed to transport the audience to expansive and vivid worlds through her masterful performances.
The solo performance showcased Hanabi's prowess as she skillfully presented three Rakugo tales. The first, "じゅげむJugem" (Jugem the long name), is a classic story known for its tongue-twisting, comically long name. Hanabi brought the character to life, captivating the audience with her impeccable timing and delivery. The second tale, "反対俥 Hantaiguruma" (Outrageous Rickshaw), delighted the audience with its humorous portrayal of an unusual rickshaw ride. Finally, the story "動物園 Doubutsuen" (The Zoo) painted a vivid picture of the people working in the zoo, evoking laughter and amusement from the crowd.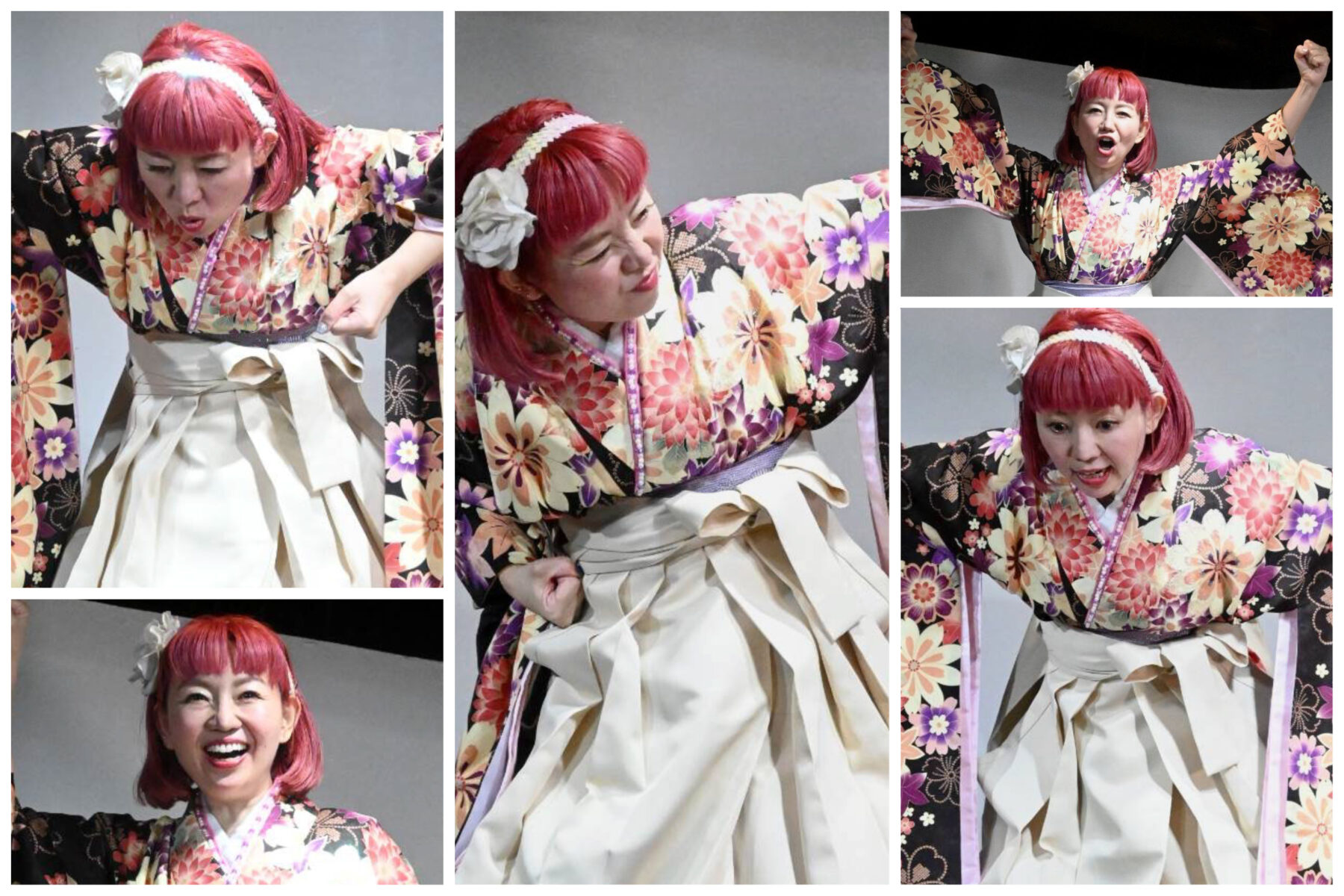 Photographer: Aarushi Singh
A Trailblazing Journey: Hanabi's Dedication to English Rakugo
Hanabi's dedication to spreading the joy of Rakugo to a global audience is evident in her journey as an English Rakugo performer. Venturing into a male-dominated field, Hanabi has embraced the challenge of becoming a Rakugo artist and performing in English. Her trailblazing efforts have broken barriers and inspired others to embrace their passions fearlessly.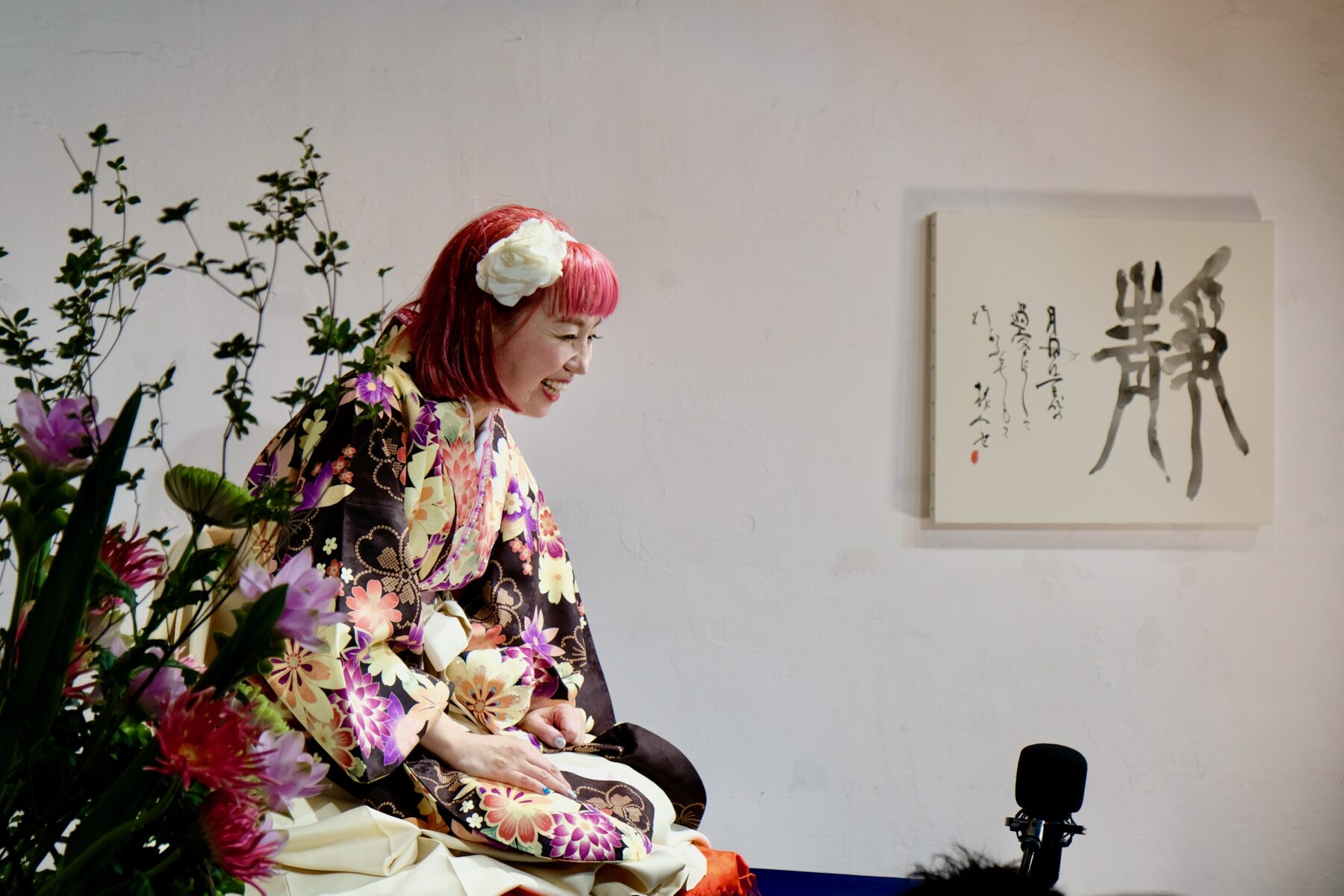 Project Love & Smile: Support and Collaboration for Hanabi's Solo Performance
Tokyo Heritage Partners (THP) formed a project team dedicated to promotion to ensure the success of Hanabi's first solo performance. Four Temple University Japan Campus (TUJ) students joined the team and offered assistance starting in May. Embodying Hanabi's motto of Love, Energy, and Smile, the project was aptly named "Project Love & Smile."
The team worked collaboratively, strategizing ways to share Hanabi's story through English articles and exploring options for online streaming, aiming to bring Rakugo to a broader international audience.
On the event day, they witnessed the presence of Aarushi and Jin, who attended to capture the performance through photography and videography. Both individuals, unfamiliar with the art form, were spectators and participants behind the scenes. This unique perspective allowed them to witness the meticulous preparations and execution of the solo performance, resulting in an enriching and enjoyable experience.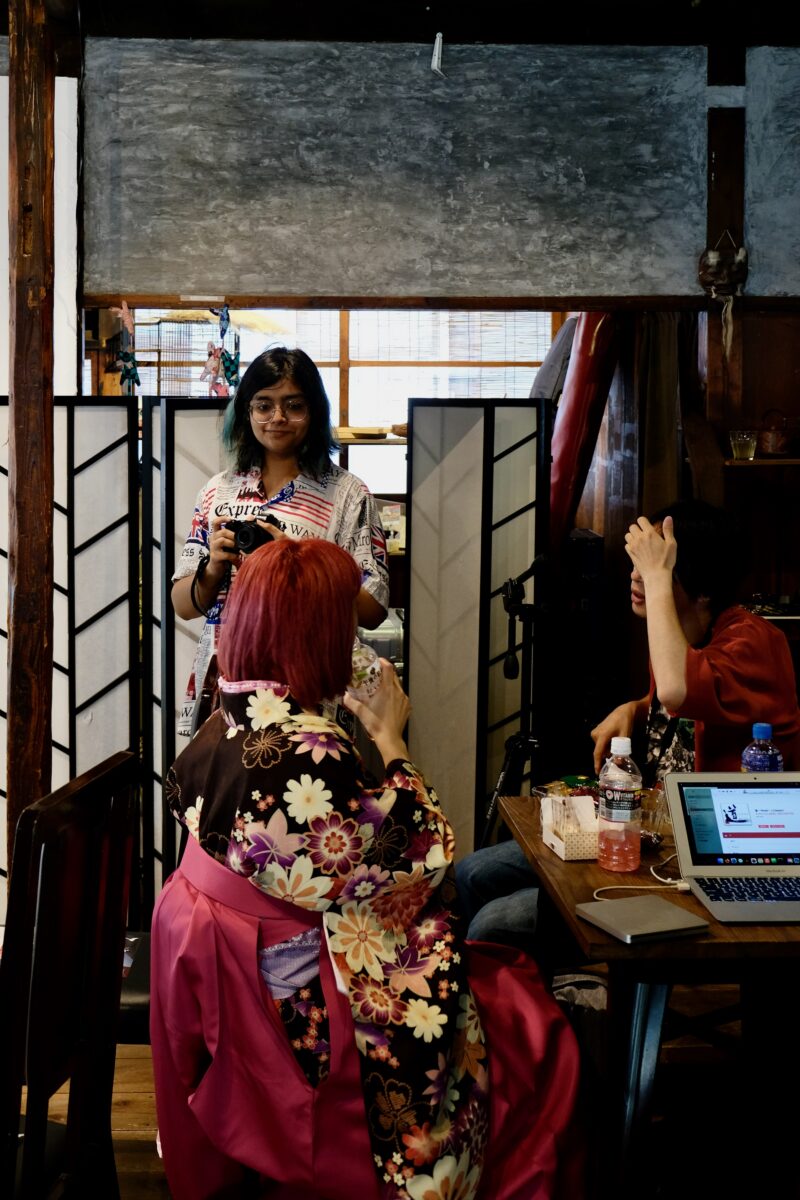 Hanabi's mission to spread Rakugo's joy worldwide
As Hanabi continues her mission to share Rakugo with the world, her journey is a testament to the power of cultural exchange and the universal language of laughter. Breaking stereotypes and barriers, she paves the way for future generations of performers and enthusiasts alike.
The audience's resounding support and enthusiasm are a testament to the enduring appeal of Rakugo and the vibrant charisma of Ryusuitei Hanabi. As we cheer her on, we eagerly anticipate the continued growth of English Rakugo and the enchanting performances that lie ahead. Ryusuitei Hanabi has embarked on a remarkable journey, captivating hearts and bridging cultures. We are excited to witness the bright future she has in store as an ambassador of Rakugo to the world.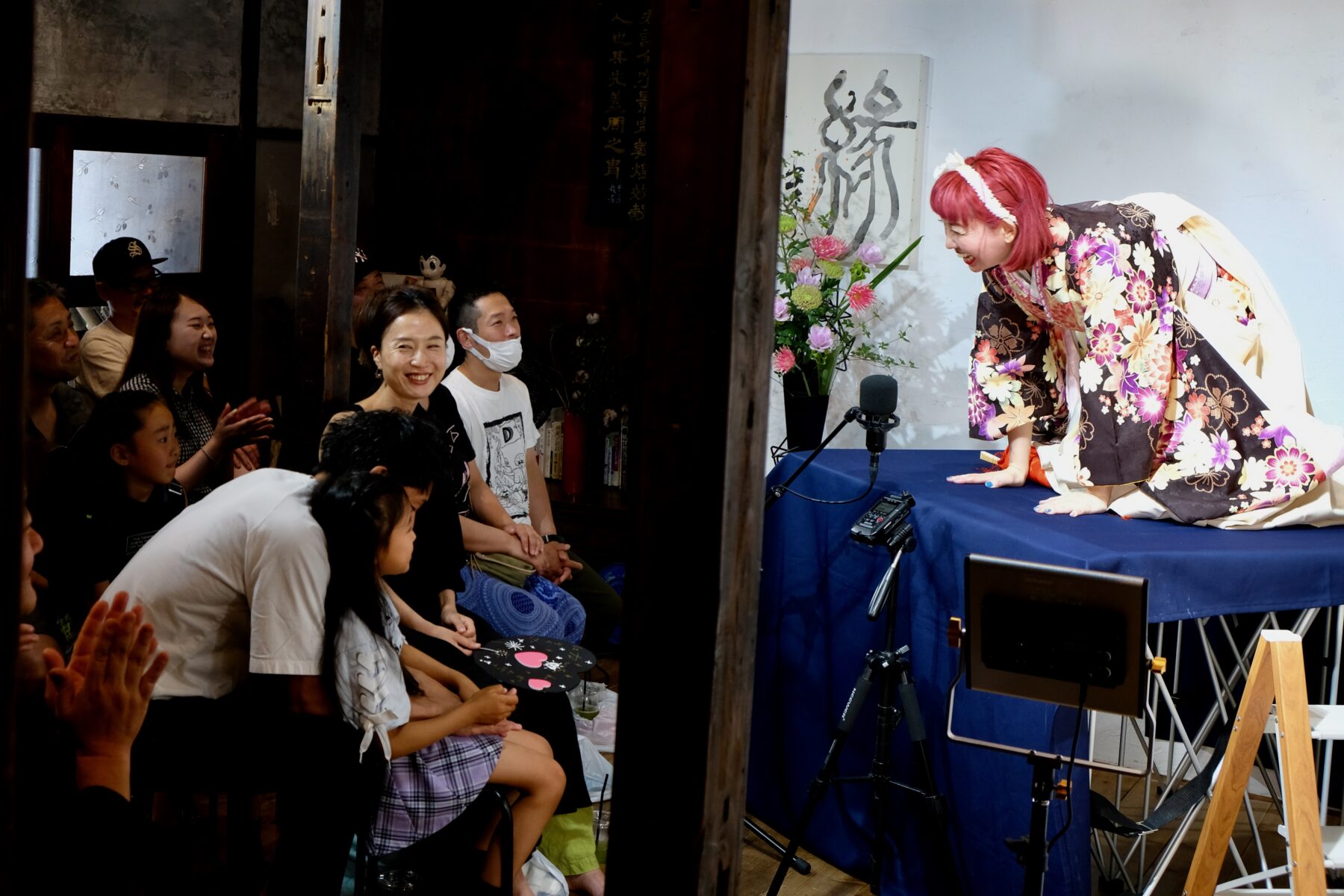 Contact us for more information
We communicate in English
Promoting English Rakugo to the world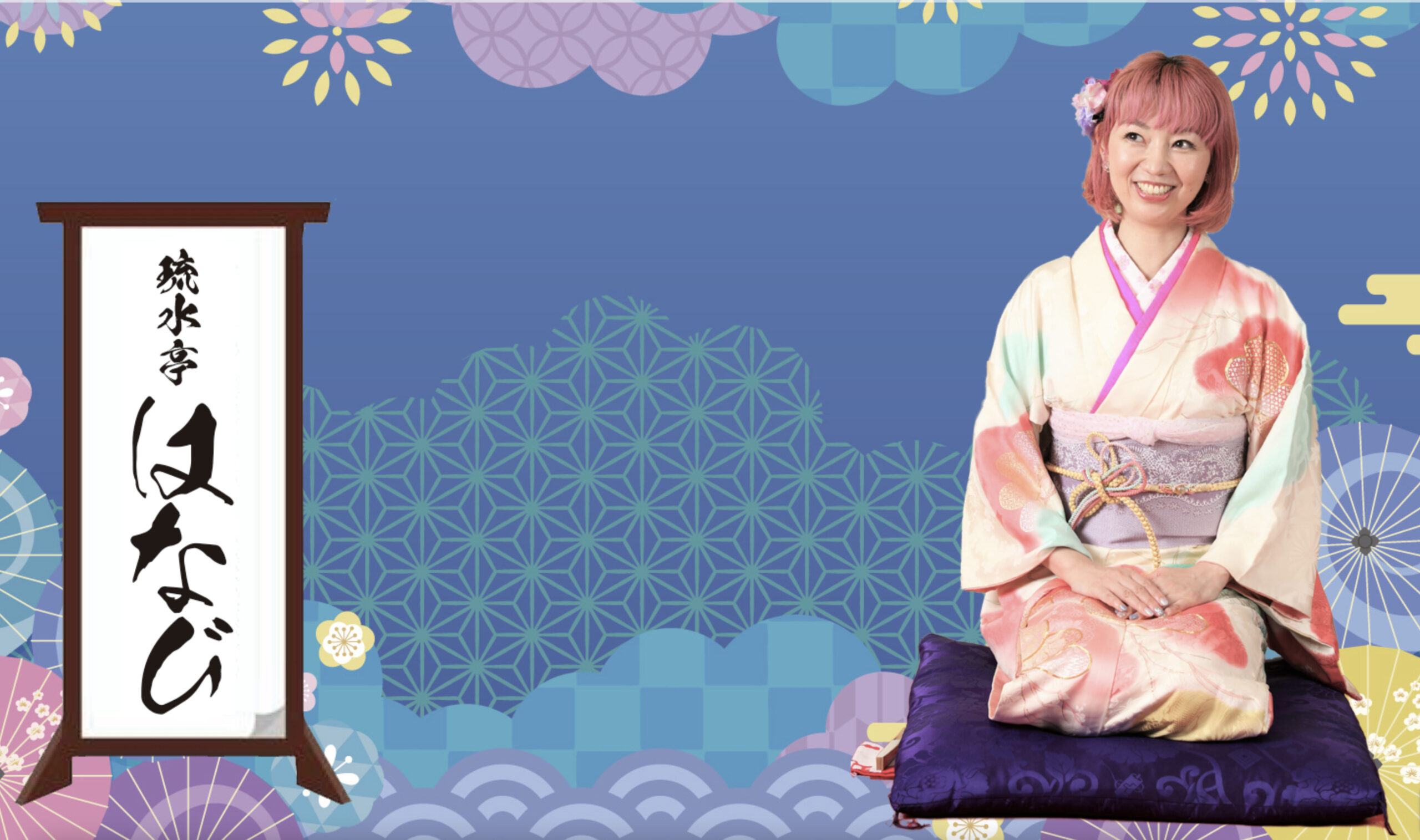 Ryusuitei Hanabi is a professional Rakugo performer. She performed at the 2020 Tokyo Olympic Pre-Events, Yokohama International Festival, and many other prestigious events in Japan and abroad. 
Rakugo is a Japanese art of monologue and comical storytelling. Hanabi brings the art to international audiences by transforming it into a multi-language monologue. Preserving the essence of Rakugo tradition, she adds a sense of modern humanity and universal empathy, touching the heart of young and old, Japanese and non-Japanese.
She is a multi-talented performer, engaged in various entertainment areas, including radio DJ,  MC, TV reporter, and magazine writer. Recently, she was featured in a Google Pixel commercial in Japan. She was also selected as Tokyo Minato City Tourism Ambassador.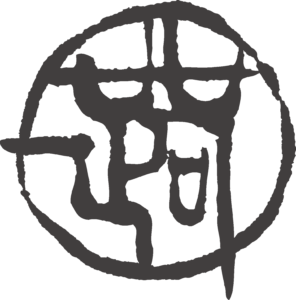 Welcome to Rojicoya, a dynamic collective of exceptionally talented performing artists, including the nation's esteemed champions, specializing in traditional Japanese performing arts, mesmerizing music, and captivating dance. With an extensive network of top-tier Japanese artists and performers, Rojicoya curates an array of stunning live performances, immersive workshop programs, and fascinating events that transport you into the heart of authentic Japanese culture. Prepare to embark on an unforgettable journey of genuine cultural experiences that will leave you spellbound.