English Rakugo Project Launched!
Promoting Rakugo to international audiences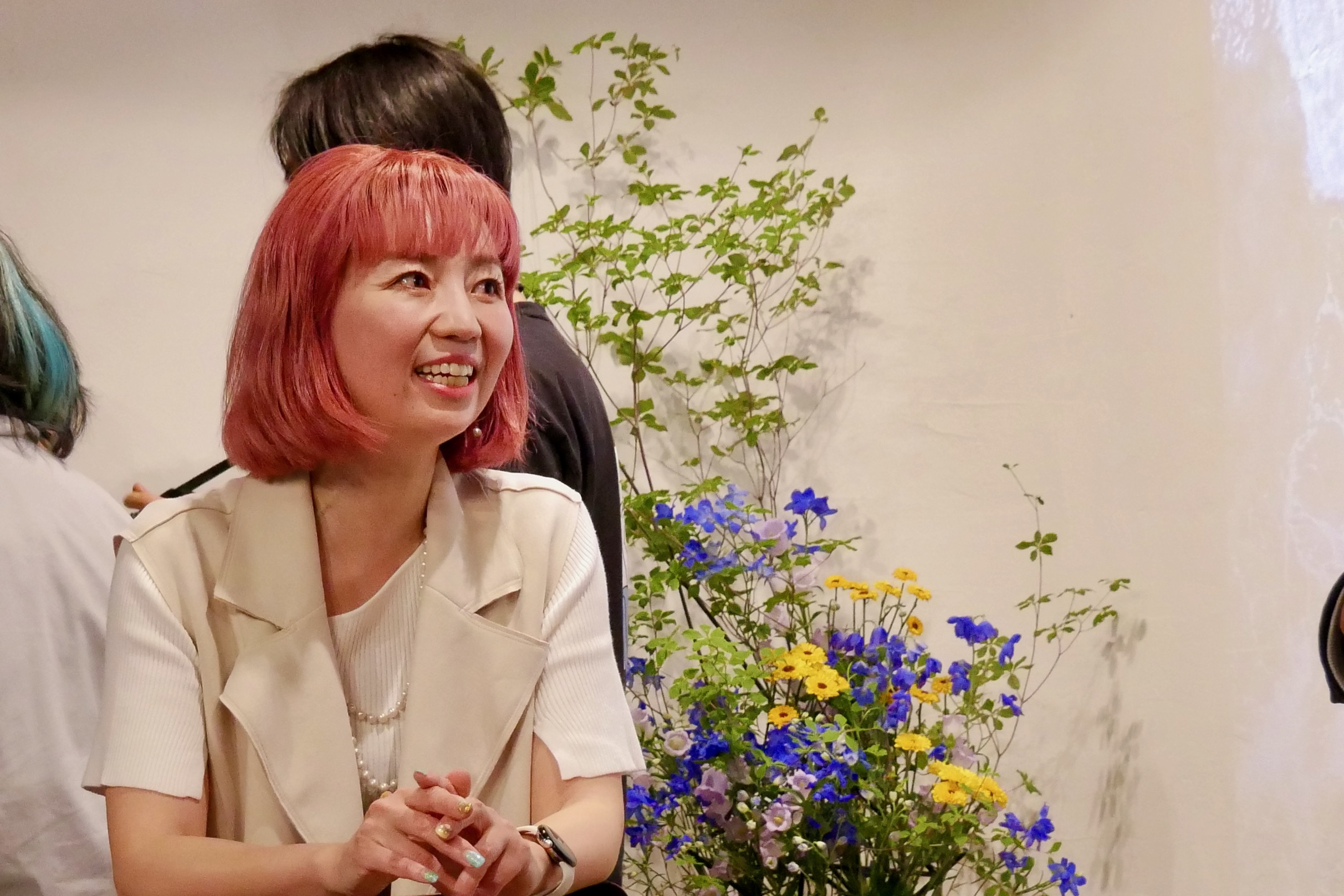 When we asked why she became an English Rakugo storyteller, Hanabi told us, "Japanese can be funny too, you know. We can make people smile and laugh. We've done it for centuries with Rakugo. I want to make people laugh and feel the love we share. That's our tradition. I want to show the bright side of Japanese to the world."
Hanabi is holding her first solo performance on Sunday, June 25, 2023, at rojicoya cafe. THP formed a project team along with rojicoya and students of Temple University Japan (TUJ) to promote Hanabi and her event to international audiences.
Hanabi told us her mission is to make people feel love and smile, repeatedly. That's her motto. So we named the project "Love and Smile."
A small journey to Japanese tradition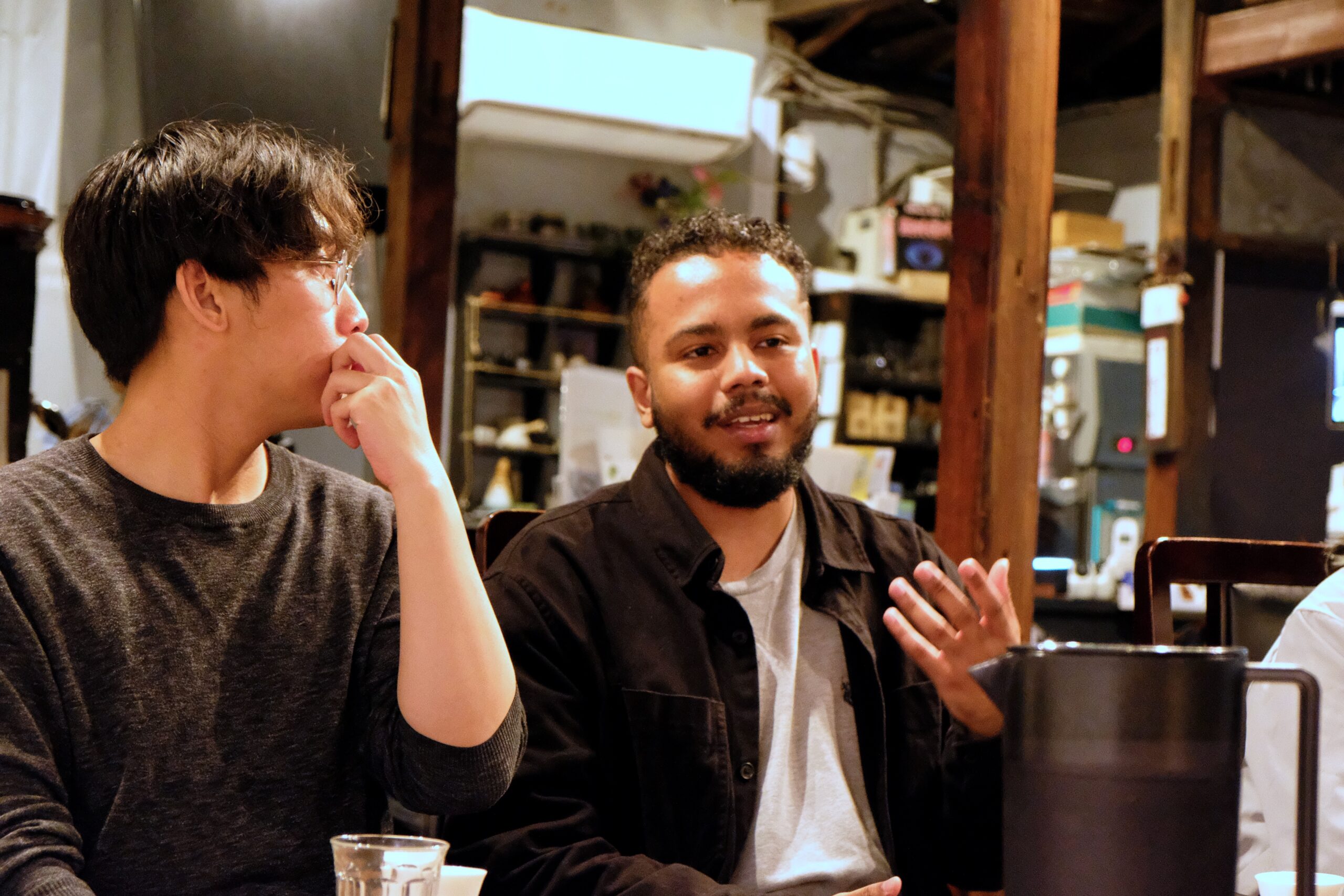 None of our young staff members from TUJ had a chance to see and hear Rakugo. So understanding Rakugo is their first step. 
One asks, "Is Rakugo like a stand-up comedy? Or shall we say a sit-down comedy?" Hanabi replies, "No. Rakugo is an art of storytelling. Just like a play, we have a script. Although we have room for improvising, we keep the basic scenario the same. Rakugo storytellers have developed over a thousand stories since the Edo era, handed over from generation to generation. The art lies in the way we tell stories."
For TUJ students, this project is a short journey into Japanese culture and tradition. Working with a professional Rakugo performer is a rare experience, even for Japanese, especially with one with lovely pink hair! We hope the students will enjoy the journey.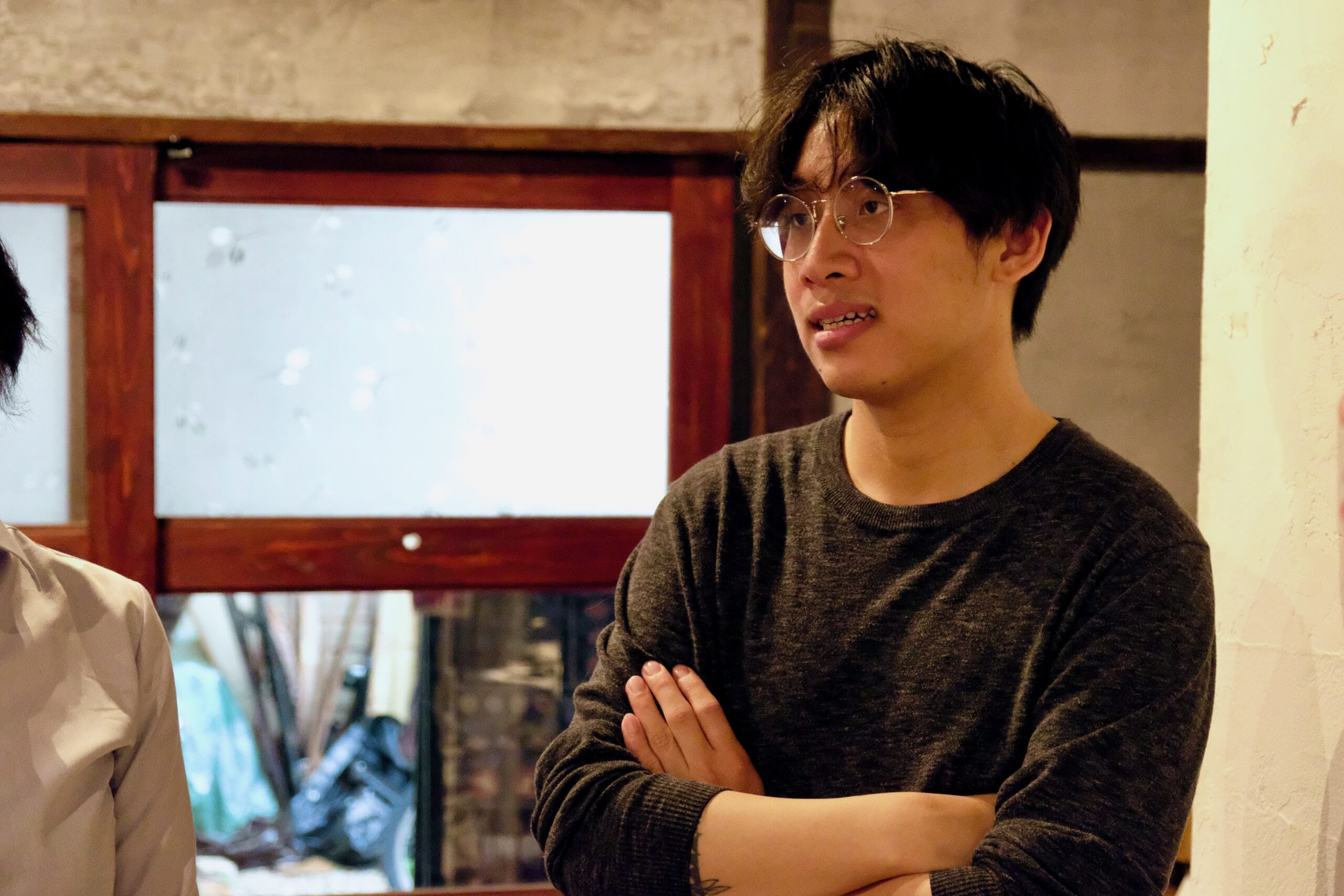 This project is also an opportunity to work in a business activities developing new market for Japanese traditional performing arts to international audiences.
We are thrilled to have four talented students from TUJ to join our team. Of course, we were curious to know if this project would attract any when we posted our recruitment. English Rakugo is not well known. But it turned out to be a full subscription. With their engagement, we have a team of diverse nationalities, ages, backgrounds, and specialties, just like we dreamt of being.
Live streaming Rakugo to the world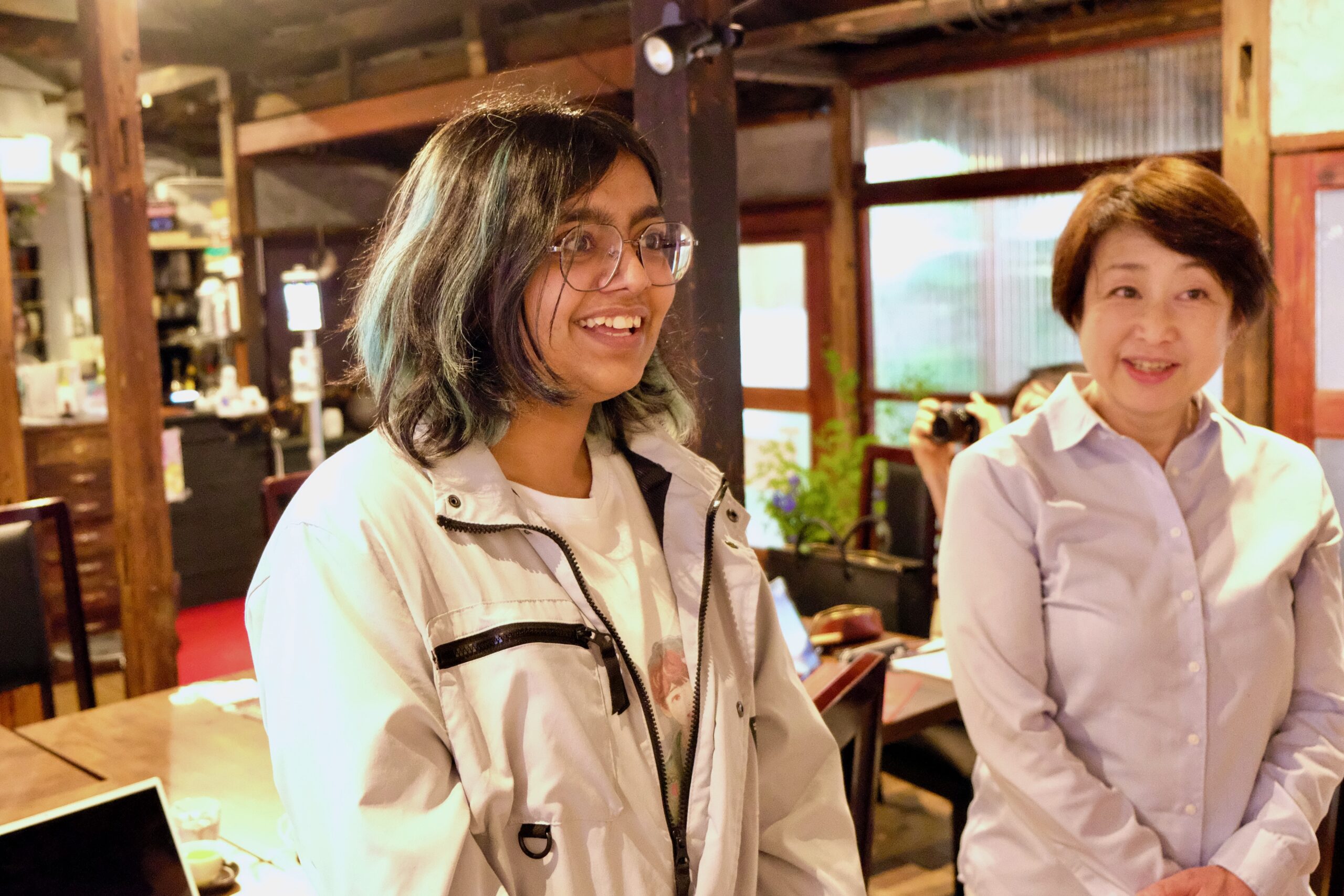 We are planning to Live stream the event to international audiences for the first time. Although rojicoya has hosted many live events at their rojicoya cafe, a "kominka (old hut)" venue at Kitasenju, Tokyo, showing the performance online to global audiences is a new domain. This operation will require technical knowledge and creative marketing efforts to reach potential international audiences.
Of course, this task takes work. However, by combining our resources and the team member's talent, we hope to successfully showcase Hanabi's performance to the world, making them feel love and smile.
Have fun. Enjoy the challenge.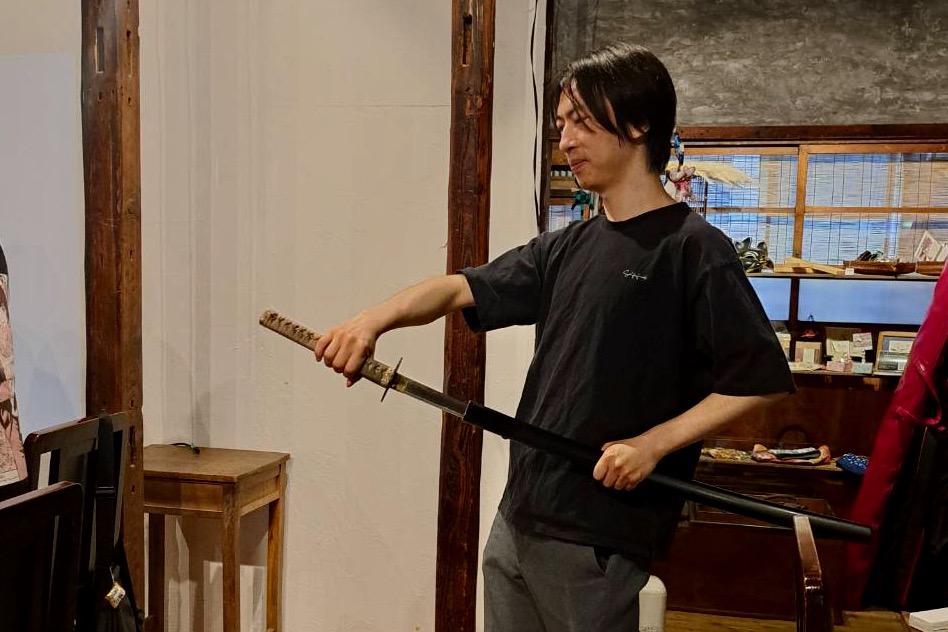 "Life is like a box of chocolates. You never know what you'll get". That's the feeling we all have here in the team. This project is a brand new one and an attempt no one had done before: a promotion and live streaming of English Rakugo performance to global audiences. It may be a small project; nonetheless, it's challenging and unpredictable. But what's fun if easy?
"Okiku san, why did you count the saucers up to eighteen? You're supposed to stop counting at nine".
This script is the last part of the story of Okiku san, a beautiful lady ghost killing people by counting saucers. It was a horror story transformed into a Rakugo story. If you want to know how Okiku san replied, join us on the journey into the Rakugo world. I guarantee you will laugh like hell.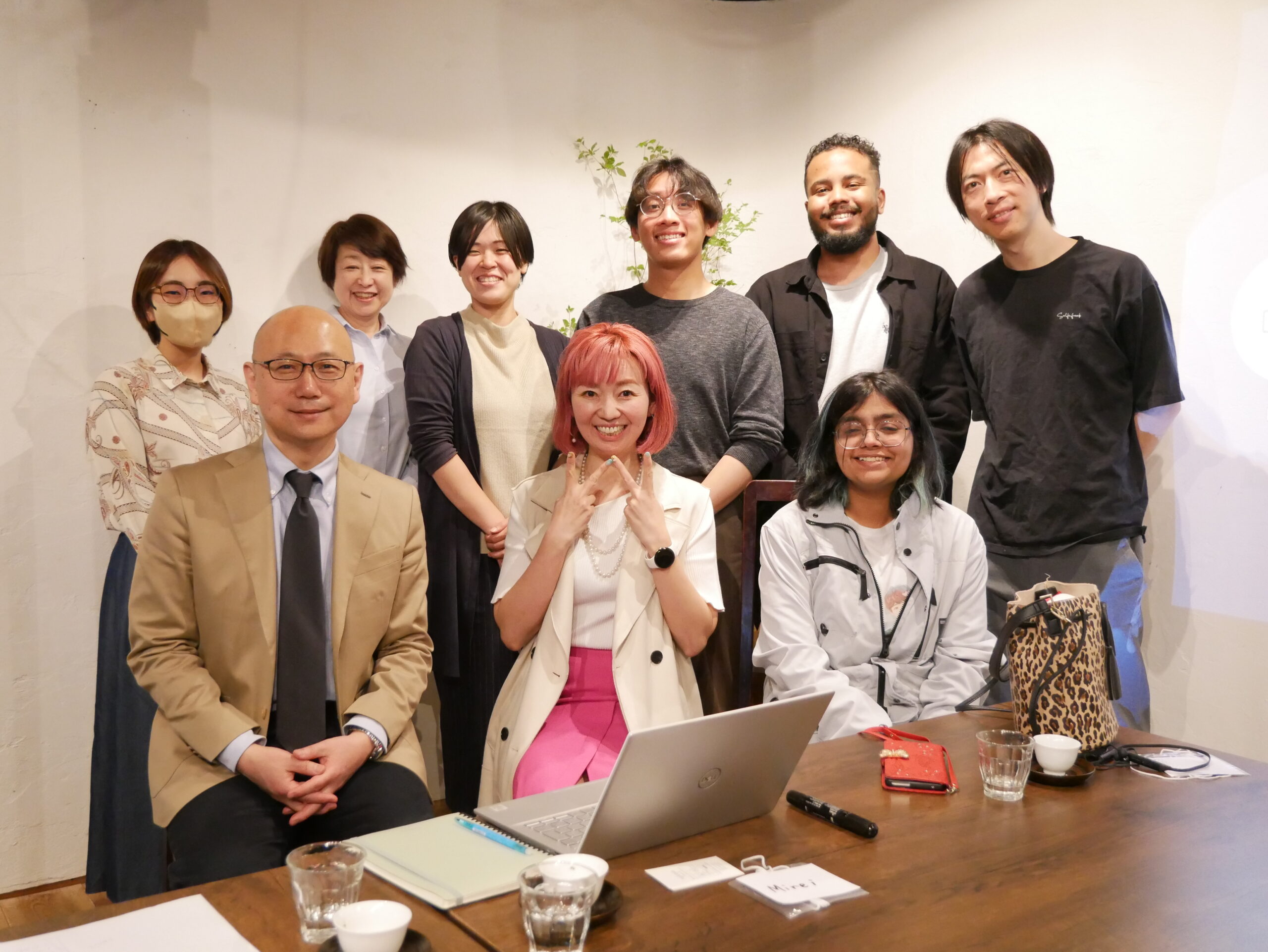 Promoting English Rakugo to the world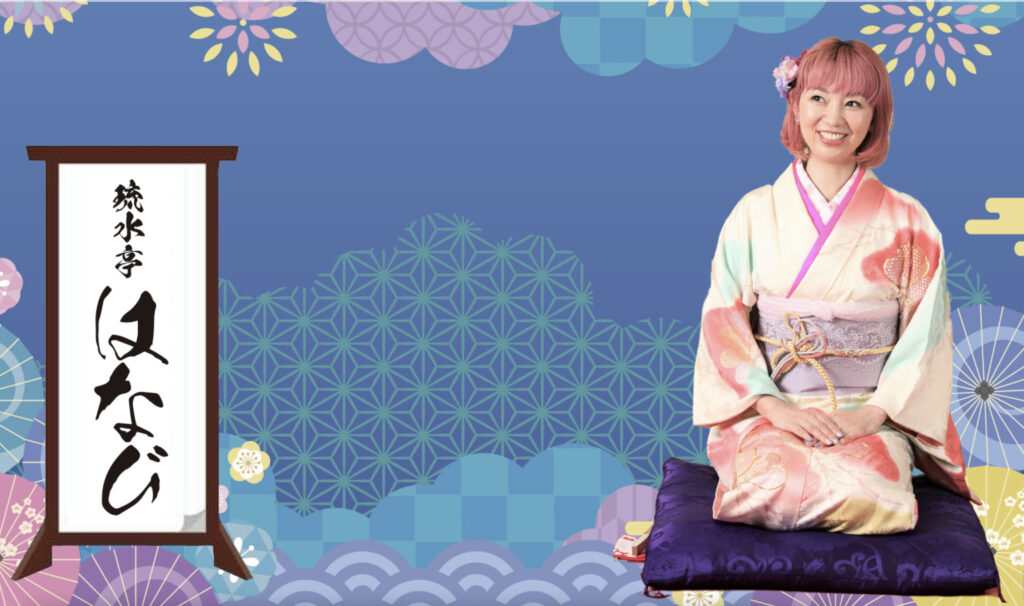 Ryusuitei Hanabi is a professional Rakugo performer. She performed at the 2020 Tokyo Olympic Pre-Events, Yokohama International Festival, and many other prestigious events in Japan and abroad. 
Rakugo is a Japanese art of monologue and comical storytelling. Hanabi brings the art to international audiences by transforming it into a multi-language monologue. Preserving the essence of Rakugo tradition, she adds a sense of modern humanity and universal empathy, touching the heart of young and old, Japanese and non-Japanese.
She is a multi-talented performer, engaged in various entertainment areas, including radio DJ,  MC, TV reporter, and magazine writer. Recently, she was featured in a Google Pixel commercial in Japan. She was also selected as Tokyo Minato City Tourism Ambassador.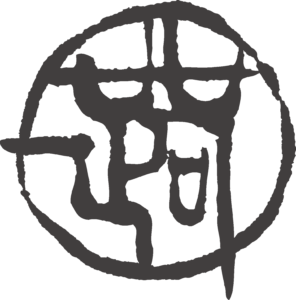 Rojicoya is a group of professional performing artists, many young, including the national champions, in traditional Japanese performing arts, music, and dance. With a vast network of top-class Japanese artists and performers, Rojicoya arranges many live performances, workshop programs, and events in Tokyo and beyond. Authentic Japanese cultural experience is here.